Biden cancels his visit to Jordan after bombing a hospital in Gaza international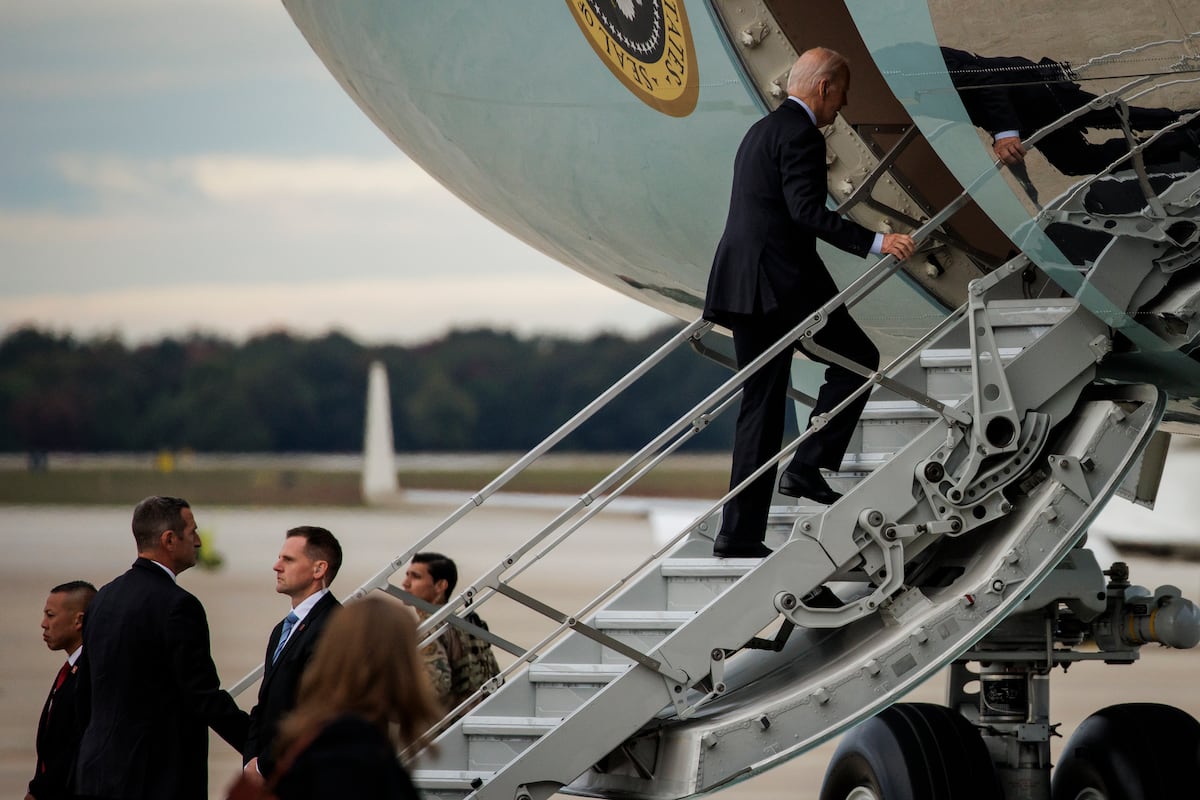 US President Joe Biden's trip to the Middle East has become very complicated even before it takes off. Moments before his departure for Israel, the White House announced the cancellation of the second part of the visit, to Jordan. A few minutes ago, King Abdullah canceled the summit that was scheduled to be held on Wednesday in Amman with Biden and the leaders of Egypt, Abdel Fattah al-Sisi, and the Palestinian Authority, Mahmoud Abbas, after bombing a hospital in Gaza where hundreds of people were receiving treatment. He died. Israel and the Islamic Resistance Movement (Hamas) exchange accusations of responsibility for the explosion.
Biden's task was already difficult in itself: to prevent an escalation of the crisis in the region, and to persuade Israel to ease its military campaign in Gaza in response to the Hamas attacks on October 7, in which close to 1,400 people were killed. But the Al-Ahly Hospital massacre made the task difficult. Jordan, the Palestinian Authority, and Arab public opinion accused the Israeli forces of firing a missile at the medical center where thousands of people were seeking refuge. On the other hand, Israel confirms that the disaster was the result of a missile fired by Hamas. This event has already sparked protest demonstrations in Arab cities.
The White House framed the decision as a practical matter. He pointed out, "After consulting with Jordanian King Abdullah II, and in light of the days of mourning announced by President Abbas, President Biden will postpone his trip to Jordan and the scheduled meeting with these two leaders and President Sisi." The official spoke on condition of anonymity. The source added, "The President sends his deep condolences to the innocent lives lost in the hospital explosion and wishes a speedy recovery to the wounded."
He continued that Biden "intends to continue his talks with Arab leaders personally soon, and he has agreed to continue contacting each of them directly and repeatedly during the coming days."
The White House had announced the president's trip just 24 hours ago, after an internal discussion to decide whether he would accept Biden's invitation from Israeli Prime Minister Benjamin Netanyahu to visit his country. The Israeli Prime Minister raised this possibility in a telephone conversation between the two leaders last Saturday.
Follow all international information on Facebook And sor in Our weekly newsletter.
Join EL PAÍS to follow all the news and read without limits.
Participate