BimBom Ice Cream Shop in El Vedado: Reopens with astronomical prices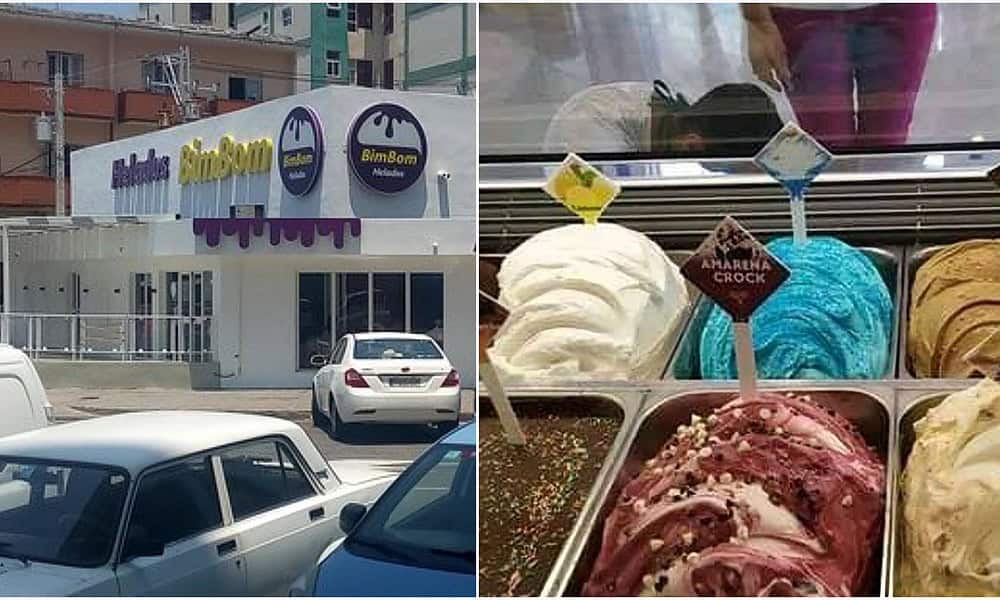 After a long closure that spanned more than a year, BimBom showed off its return by placing a modest vending cart under a canopy last Friday, generating a mixture of anticipation and anxiety in the local community.
But what surprised and worried many were the prices. According to reports from 14ymedio, a simple wafer containing one scoop of handmade ice cream will be offered at 195 peso cups, which is a lot of money in the current economic context.
changing the name
The ice cream shop, which has now been renamed "Bueníssimo Sodería Gourmet", plans to resume operations at the end of this month, after a period of renovation. The reopening represents an attempt to revive the popular ice cream shop that won the hearts of the community during the 1990s, at a time when the country was going through major changes related to dollarization.
Since then, BimBom has become a popular meeting point for young people and families due to its variety of flavors and its prime location in front of Malecón, on the corner of Infanta and 23rd Streets.
After Cimex Corporation took over management in 2020 and offered ice cream made with ingredients imported from Italy, the ice cream shop was forced to close last year due to technical problems with the machines.
Uncertainty now revolves around whether the local community, eager for the bimbom store to reopen, will be able to afford the high prices for gourmet ice cream in the midst of an economy that remains challenging for many Cubans. The reopening, while expected, raises important questions about access to luxury products in difficult times.