Building balconies collapsed in Vedado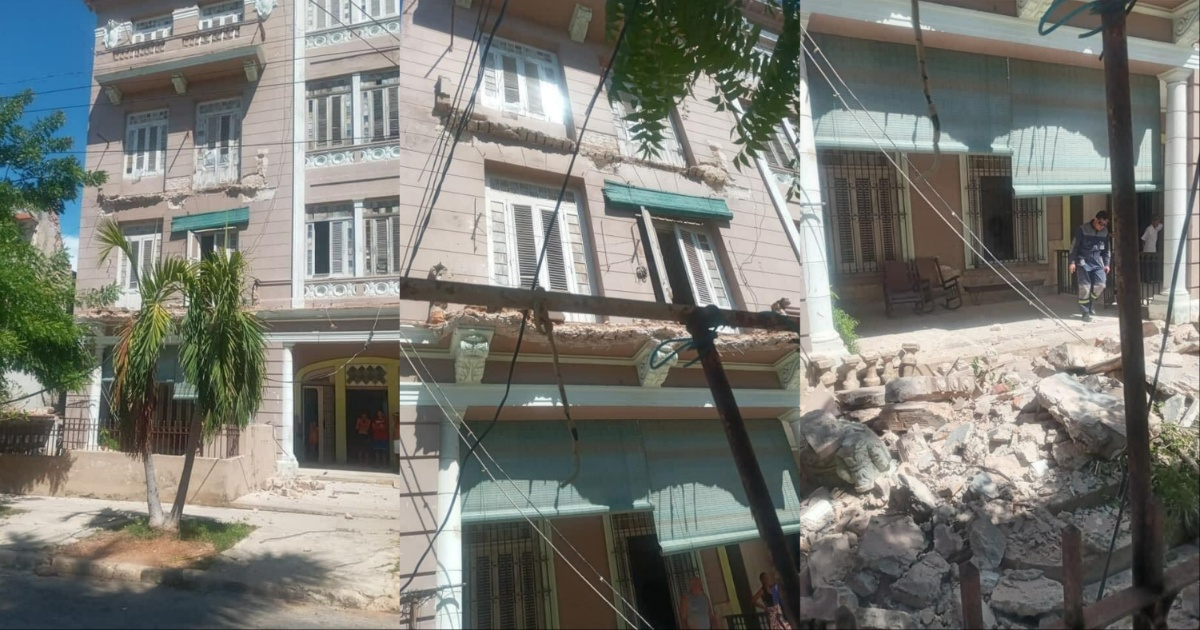 The balconies of a building in the capital's neighborhood of El Vedado collapsed on Sunday, apparently with no casualties.
"They say some balconies have collapsed in Vedado. Calle E e/ 17 and 19. Two people were trapped, but there were no casualties. "Looking for more information," he said on the Facebook group Landslides in Havana. User Hernandez Hernández Felipe.
User Yanko Mesa, for his part, showed a video of the building collapsing and assured that his relatives lived there.
"To all the sons of communist pitches in Cuba, look at the building where my aunt lives in Vedado, 2 balconies collapsed, the building is located at E street / 17y19, children, women and "the deaths they cause should pay a day's salary" lamenting.
No other details of the incident are currently known.
Last Wednesday, Two people were injured when the wall of the building collapsed In Old Havana.
Around 8 a.m., San Ysidro Street no. In 178, between Compostela and Havana, the side wall of a building collapsed onto the fiber cement roof of a nearby house "with a light roof".
This decline occurred after one week A nasty slump in Old Havana That shocked the country Three people died, one elderly and two firefighters.
Two rescuers: Yoandra Suárez López, 40, and Luis Alejandro Llerena Martínez, 23, died while trying to help residents of the Lamparilla property between Villegas and Aguacate; and elderly Ramon Baez Frometa, 79. They were all found dead under the rubble of the building.
Ruins in Havana, especially in the historic center and central Havana, are increasingly frequent and have caused dozens of deaths in recent years. Havana residents point to the Cuban government's inability to resolve the crisis.