Communications were launched with the Dominican Republic and Haiti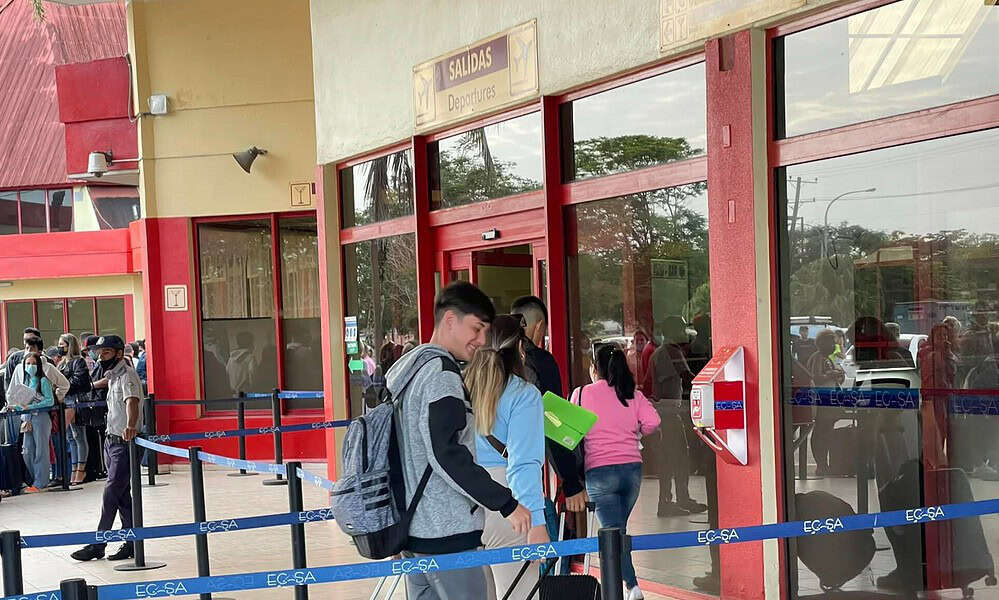 Airport authorities at Ignacio Agramonte International Airport in Camagüey, in central-eastern Cuba, reported this week the schedule of flights to and from the aforementioned air terminal for the month of September. What is new is the resumption of direct flights from the capital, Camagüey, to the Dominican Republic, as well as to Haiti. We tell you the details.
According to this information, Viva Aerobús Aztec flights will continue next September to Mexico and Nicaragua. Tuesday from Merida towards Nicaragua. Thursday from Cancun towards Nicaragua. Saturday to and from Cancun.
Likewise, flights to and from the United States are maintained. Commercial airline American Airlines continues daily flights to Camagüey from Miami International Airport. While charter flights have this typical schedule: 2 flights Monday, 2 flights Wednesday, arrive Miami-Camaguey, depart Camagüey-Fort Myers, return Fort Myers-Camaguey and depart to Miami. Friday 3 flights from Miami. Saturdays are one trip and Sundays are another trip.
News of flights from Camagüey Airport in September
As announced this month, Camagüey station authorities have informed that direct communications with the Dominican Republic and Haiti will be resumed, with a primary focus on family tourism and shopping. Starting this month, Sunrise Airlines begins operations to and from Port-au-Prince (Haiti) with a weekly Tuesday afternoon flight.
Also, in September, an operation by the airline SKYHIGH with two (2) flights per week, on Thursday and Sunday nights to and from Santo Domingo, the capital of Quisquia.
In addition, regional airline Fly All Ways will continue to operate during September, with a weekly flight arriving on Mondays from Paramaribo and departing on Tuesdays to Paramaribo (Suriname).
Finally, the authorities announced that Cuba's national airline will continue its domestic flights from Havana. For now, Cubana de Aviación will continue to operate weekly flights on Saturday afternoons this month.