Iran says that Israeli forces were forced to withdraw after their incursion into Gaza Momento.net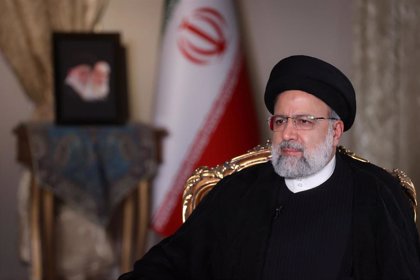 Iran – Iranian President Ibrahim Raisi confirmed on Sunday that the Israeli forces that entered the Gaza Strip by land were forced to withdraw.
Raisi added, "The Zionists attacked Gaza yesterday in a large-scale, unprecedented operation by air, sea, and land, but despite the economic and weapons support from the United States and many European countries, they were forced to withdraw." Interview with Al Jazeera Network.
The Iranian president stressed that this is Israel's "second failure" after "Operation Al-Aqsa Flood," in which Hamas militants attacked Israeli territory on October 7 and killed more than 1,400 people.
"This second ruling is much greater and more difficult than the first because in the first there was an element of surprise, but in the second they attacked Gaza with a heavily armed army, but the resistance forced them to withdraw. "It is another great victory for the Palestinian nation," he said.
For its part, Israel did not indicate the withdrawal of its forces after it confirmed a few hours ago that it was maintaining its presence in the northern Palestinian Strip after a new expansion of its ground operation.
In any case, Raisi reiterated his "support and defense of the Palestinian resistance." He stressed, "Not only us, but all countries of the Islamic world and all independent countries in the world that are not subject to the control of the United States must support and defend the Palestinian resistance movement."
Regarding US warnings to Iran or Hezbollah against interfering in the conflict, Raisi stated that "it is strange for the Americans to ask others not to interfere while providing all the necessary weapons, materials and facilities to the Zionists." Their criminal acts in Gaza are before the eyes of the whole world.
Regarding American policy, Raisi pointed out that "American calculations in Afghanistan, Iraq, or in other parts of the world have always failed because they believe that they can rule the people by force."
Raisi pointed out that "the resistance has grown stronger and is stronger today than ever before because it trusts in God and enjoys the support of its people and all the free peoples of the world."
He stressed that "this (Israeli) regime commits these crimes against the oppressed because of their spirit of resistance, because they are ready for martyrdom, because they do not leave their land, and because they face the enemy."