The Dodgers cover the home run with a walk-off vs. S.F.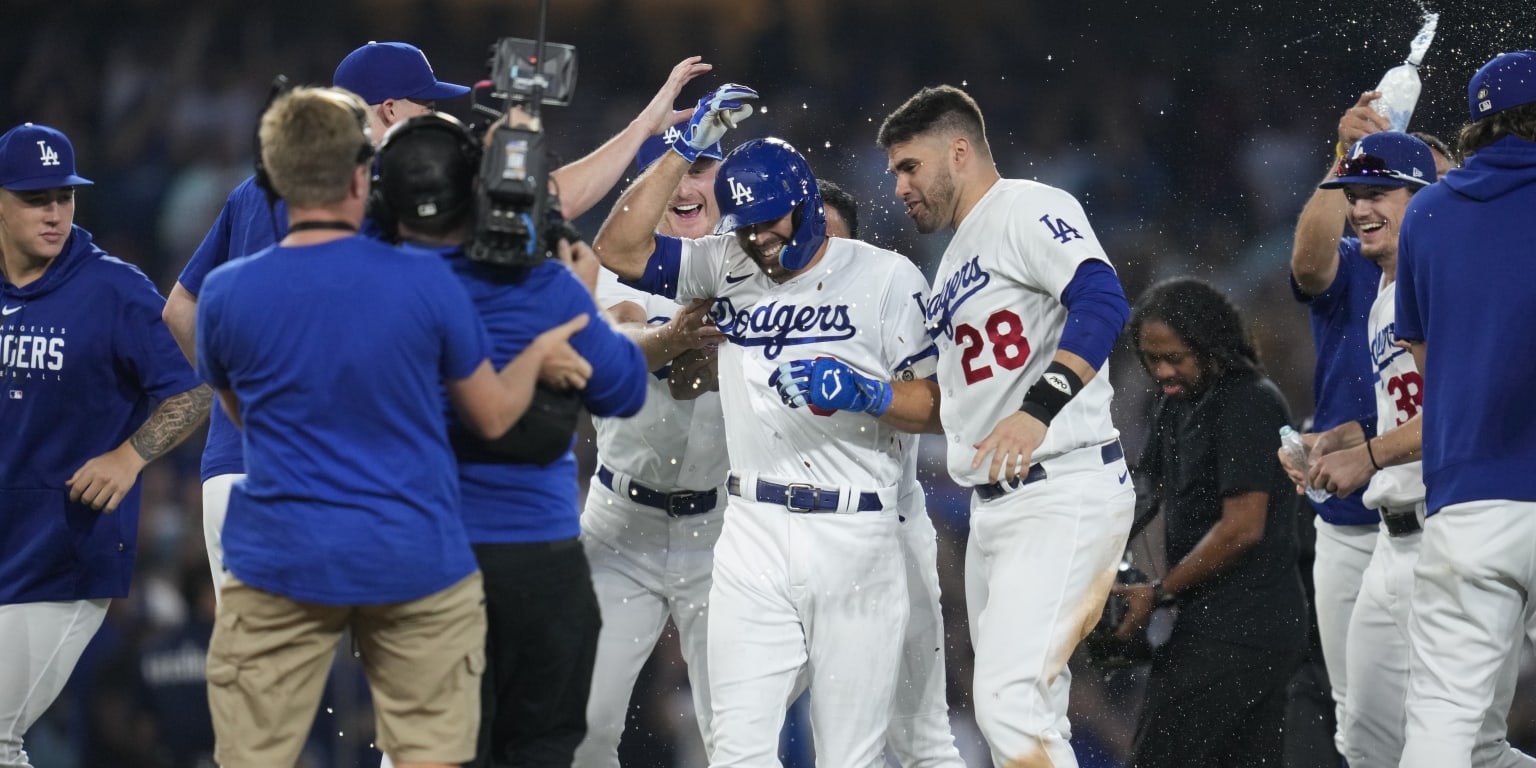 LOS ANGELES — Chris Taylor's lineout to center field in the 10th inning propelled the National League West champion Dodgers to beat the San Francisco Giants 3-2 on Sunday night.
Dominican Amed Rosario started the inning at second base as an automatic runner and advanced to third on a groundout to short by pinch hitter Kolten Wong. Taylor singled Camilo Dorval (6-6) to drive in Rosario and gave the Dodgers a 6-6 record in games going into extra innings this season.
The Giants loaded the bases in the top of the 10th. Pinch-hitter Mitch Haniger was the leadoff runner at second to start the inning. After J.D. Davis struck out, Joc Pederson was intentionally walked by Shelby Miller (3-0). Venezuelan Thiro Estrada hit a volley to center that Kiki Hernandez lost in the dust. He fell to the left side to load the bases.
But the Dodgers got out of trouble with a stunning double play. Pinch hitter Patrick Bailey hit a grounder up the middle, and Miller caught the ball with his arm to step to second and then throw it to first.
For the Giants, Venezuelan Thiro Estrada 5-2; And Wilmer Flores 2-2. Dominican Marco Luciano 4-1
For the Dodgers, Dominican Amed Rosario scored a run. Venezuelans David Peralta 1-0; Miguel Rojas 2-0.