Alvarez helps Mets split doubleheader vs. Bravos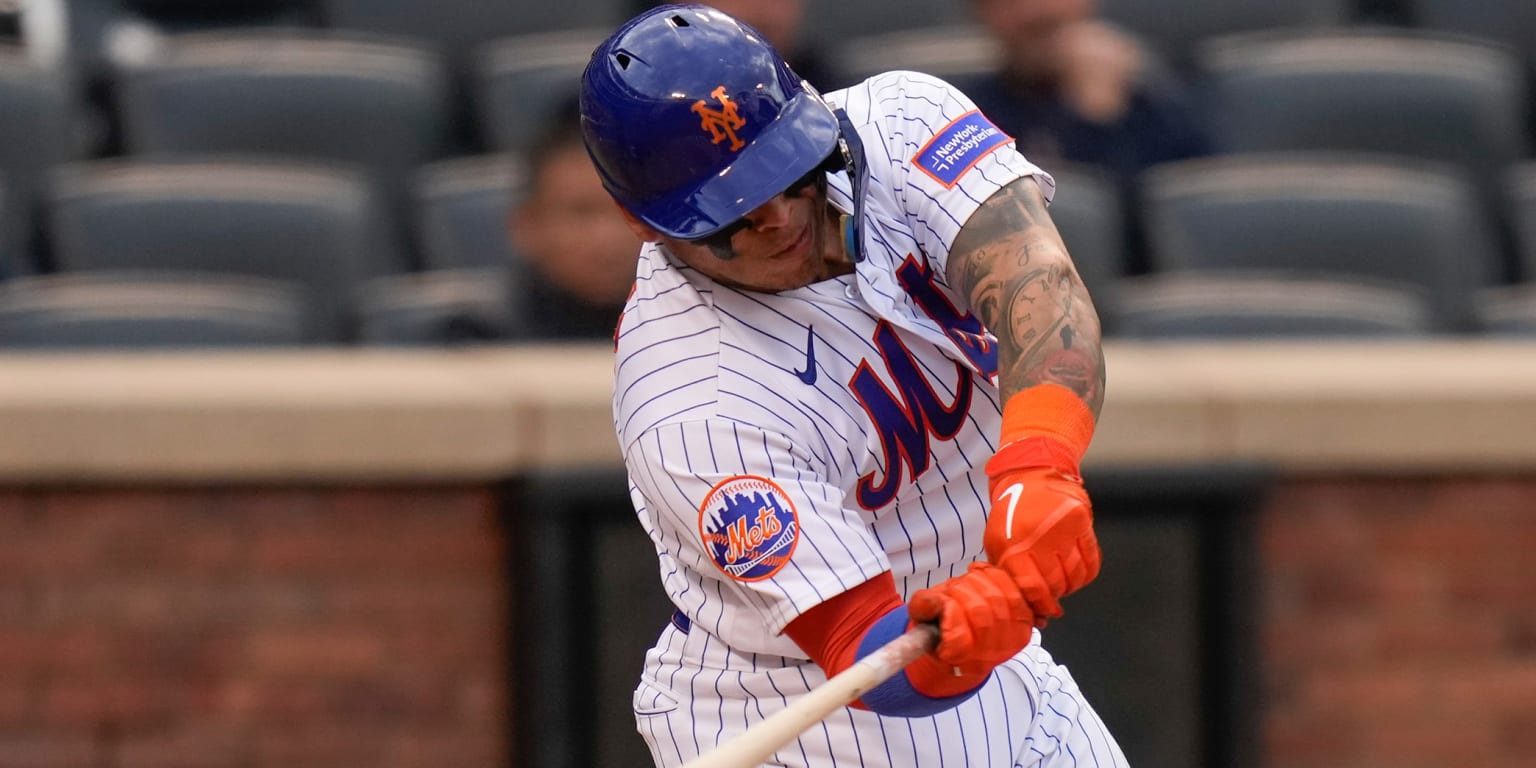 NEW YORK — Francisco Alvarez hit a go-ahead, two-run double in the sixth inning and the New York Mets beat the Braves 5-3 in a doubleheader Monday after Braves star Ronald Acuna Jr. left the second fight. A tap on the shoulder.
Shaun Murphy hit a pair of three-run home runs The Braves won 9-8 Rain had prevented them from playing the previous two days.
In the first game, Acuna's drive traveled 448 feet and landed in the third deck of Citi Field, a rare feat. Venezuela scored three times and missed three times to complete the cycle. He started the second game, but went 0-2 when Tyler McGill was hit by a fastball.
It was the Mets' second win in eight games as they snapped a six-game losing streak against National League East rivals. The Braves won the division for the fifth straight year last year after sweeping New York in the regular season finale.
Daniel Vogelbach had an RBI double in the night and Starling Marte had a run-scoring single to put the Mets up 2-0.
Kevin Pillar added two runs in Game 1 and Spencer Strider (4-0) allowed four runs in five innings to get the win.
Pete Alonso hit a three-run home run for the Mets, pulling them within 6-4 in the top of the third. Rising Venezuelan Eduardo Escobar also missed it.
In his first at-bat for the Braves, Acuna went 5-3 with three runs scored and one RBI. Puerto Rican Eddie Rosario is 3-0.
For the Mets, Puerto Ricans Francisco Lindor was 3-1, with two runs scored and an RBI; And Tomas Nieto 2-0. Dominican Starling Marte scored one goal, 4-1. Escobar was 1-1 with one run scored and one RBI.
In the second game for the Braves, Puerto Rican Eddie Rosario went 3-1 with three RBIs. Venezuela Ehire Adrianza 2-0.
For the Mets, Dominican Starling Marte went 4-1 with an RBI. Puerto Rican Francisco Lindor 3-0. Francisco Alvarez of Venezuela is 4-2 with two RBIs.