Cártama projects a space for young people's leisure in the Sports City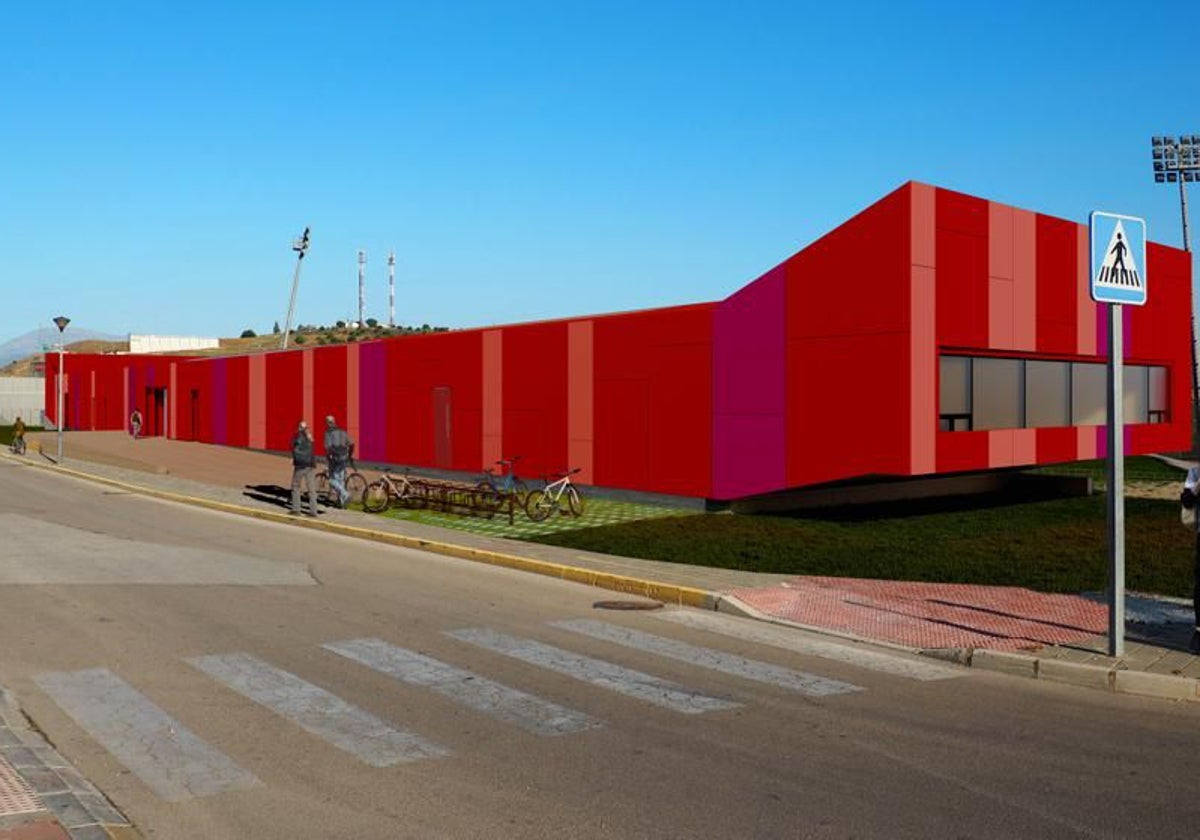 The Ciudad Deportiva de Cártama venue adds new ideas. The City Council designed the Youth Building in this enclave, a space that seeks to provide a new place of study and recreation for the city's youth. Designed by municipal architect Javier Cantos, the building will have an area of ​​more than 3,000 square meters and the city council is already working to provide financing for this work, according to the mayor, Jorge Gallardo, who stressed that it is a "much needed" measure..
The estimated investment for this project is close to six million euros, for the construction of a building of 3274 square meters distributed over three levels. The design includes the construction of a recreation room, multi-purpose classrooms, multi-purpose room, and warehouses. In addition, there will be a meeting room for 140 people, a games room, a study room and a library.
Thus, this new youth space plans to house a "wide range" of training, cultural, recreational and leisure activities. Spaces will also be created in the outdoor areas, with garden areas. Our youth will have a new space where they can meet, participate in various events and launch initiatives through which they can express their interests. It will be a place where learning, training and fun also meet, but promoting healthy leisure time will also be of particular importance."
In the Sports City, one of the projects most requested by citizens is also underway: the indoor swimming pool, a work that has accumulated years of delay due to problems with the winning company, and is already in the final stage of its implementation. After his second tender.
The water complex will be built on a plot of about 4,000 square meters. The previous project included a two-storey building of more than 2,600 square meters, with a 12.5 x 25 meter pool, and another 7 x 3 meter. In addition, it is planned to build a sports area, three rooms for guided activities, changing rooms, a cafeteria and a sports shop, among others. In this second tender, the completion of the fence and parts of the outer fence, in addition to the completion of most of the utilities, has been suspended.
The first awarded project has a budget of 2.6 million euros and 15 months of implementation. As SUR has already posted, the problems started with the construction company, Easy 2000, with the deadline for completion of the works, the given date was met and the construction company requested an extension of 87 days which was granted but it was not enough. At the end of that period, the mayor made the decision and began the process of canceling the contract. Once this construction is completed, Ciudad Deportiva de Cártama will add an investment of ten million euros.