Cuban denounces the theft at Havana International Airport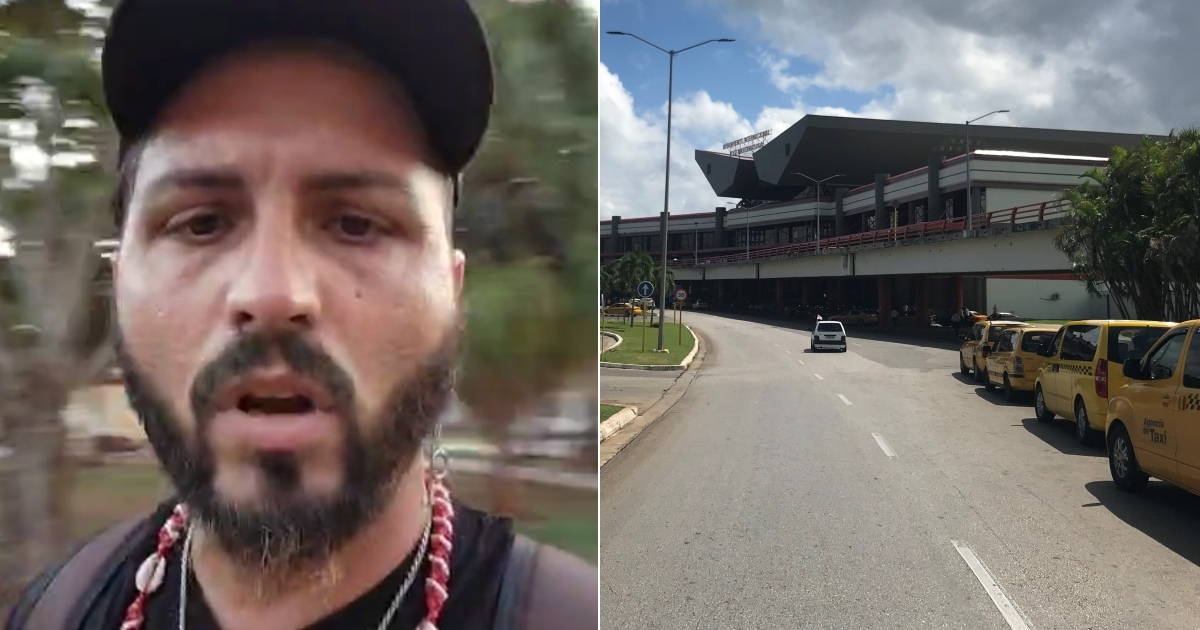 Cuban activist Yoelkes Torres Tabanes He denounced the robbery he had been subjected to at the "José Martí" International Airport in Havana, where they opened his suitcase and extracted several cartons of milk and chocolates that he was carrying for his 93-year-old grandfather with a colostomy.
"This is how this country is, where Cubans have nothing else to steal like animals," Torres Tabanes said exasperatedly this Tuesday from outside Cuba's main air station.
After filing a complaint with the airport authorities, he received a response that the airline was responsible for the theft.
"We were able to verify via camera video, thanks to a Magnicharter representative, that the bag arrived here sealed," he explained.
According to Torres Tapanes, the luggage locks were snapped off after it was removed from the plane and taken to the airport collection mat.
"The evidence of the theft is at the airport, so they don't know who the culprit is," said the young activist.
Likewise, he criticized the absence of police and security inside "José Martí", and was therefore unable to file a formal complaint.
Cybercopa He contacted the young activist to find out more details of what happened to him and explained that this was the second time he had been robbed at that airport.
"The first time it happened because of my negligence, because I didn't protect the bag well, but this time the lock broke," he said.
Torres Tabanes says that three bags of milk, two packages of chocolate powder, sweets and two bottles of perfume were taken from her bag.
"One of those perfumes was found in the middle of the trash bag, which means they had time to open it and replace it," he said.
The young man laments the lack of protection for travelers arriving in Cuba, as neither the airport authorities nor the police have an effective response to people who are burgled.
He concluded, "There is no compensation, inadequate customer service, no adequate response to issues, no way to verify anything at all, and customers are not right in front of customs. It's total weakness."
A letter was sent to the General Customs of the Republic and to the "José Martí" International Airport in Havana, but as of the moment of writing this note they have not responded.
It is not the first case of theft reported in Havana air terminals, in the midst of the general crisis the country is going through, with high rates of crime, thefts and violent assaults.
to Kyrenia Wilson Diasa resident of Guantanamo, was robbed twice in the same month in Cuba, and confirmed that five thousand pesos, national currency, a bottle of perfume and other personal belongings were taken from his luggage.
in 2019 Julio Cesar Delgado Ramos He was another robbery victim at Havana Airport, where he arrived from Mexico City, and reported that his suitcase disappeared on the mat at that terminal.