Doctors are sent to the Bahamas, while Cuban hospitals are rarely staffed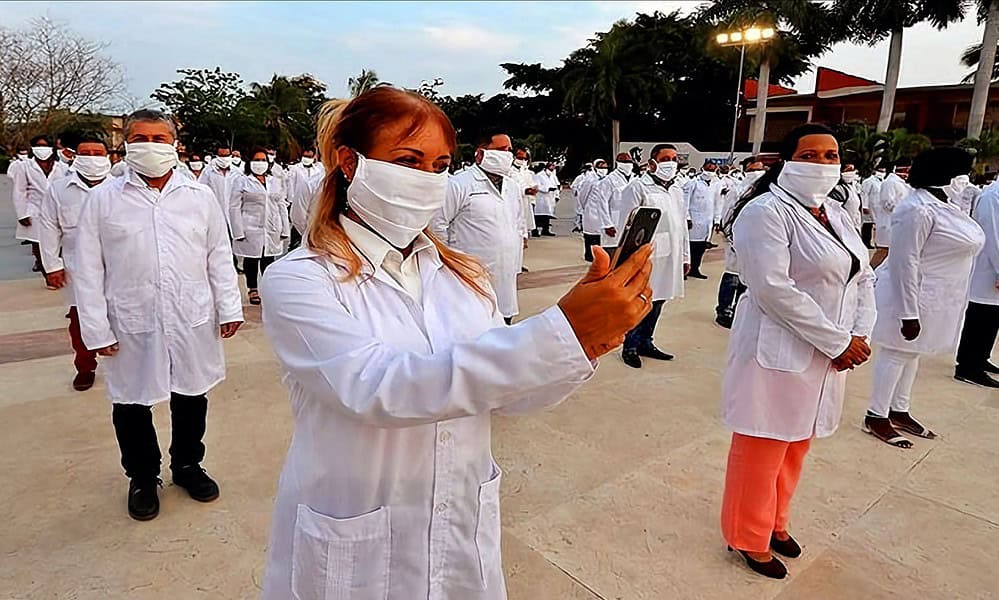 Amid a shortage of health workers in hospitals across Cuba, the government will send doctors, nurses and technicians to the Bahamas, to cover the shortage of health sector professionals in that Caribbean country.
The Bahamas will receive more than 50 health professionals from Cuba and Ghana next week, as announced by the Minister of Health of that country, Michael Darvill. The goal is to solve the nurse shortage and other chronic problems in the hospitals and clinics of these islands that depend on tourism, especially North American tourism.
According to a report from note Tribune 242 Among the professionals who will go to the Bahamas are 37 Cubans who will work as laboratory technicians, X-ray technicians, physical therapists, nurses and biomedical engineers, at centers such as Princess Margaret Hospital and Rand Memorial Hospital. .
"This is very important because some of our nurses are working overtime and we don't want to get burned out," Darvill explained. "So, we have also recruited nurses in the Philippines and we will also be recruiting some nurses from Cuba again," he added.
Cuba continues to export medical services, its main source of foreign currency
The Bahamian Minister also reported that 37 male and female nurses are being trained in the Trained Clinical Nursing Programme, which was recently launched at the General Hospital Authority Academy.
He said: "At the beginning of next year, we will add 50 more, all in an attempt to train between 300 and 350 nurses in the country over the next few years."
He also indicated that security would be strengthened in health centers, after some recent violent incidents. He said: "The ministry is now in the process of a plan to incorporate additional security measures, in addition to special security measures, and this is being done as we speak."
Besides tourism, the Cuban government continues to ensure the entry of foreign currency into the island, while exporting medical services to various countries, as is the case now with the Bahamas.
Cuban medical personnel work in difficult conditions abroad, even with the risk of kidnapping, as happened. Meanwhile, within the island, shortages of supplies and health workers are impacting the public health sector.