The Yankees won the 10th with Trevino's golden hit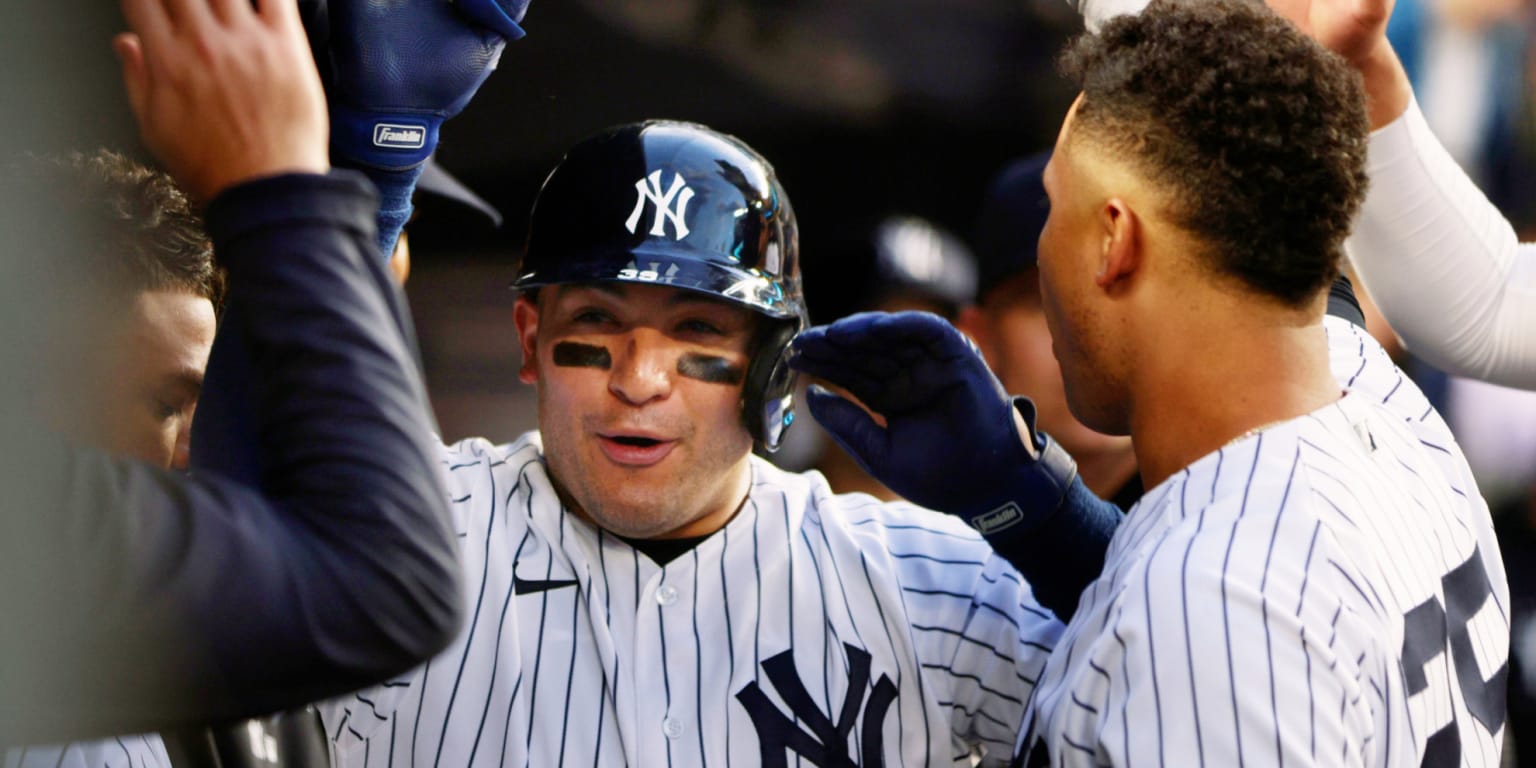 NEW YORK — Willie Calhoun hit a game-tying single in the ninth inning and pinch-hitter Jose Trevino responded with a game-clinching single in the 10th to lead the Yankees to a 4-3 victory over the Cleveland Guardians on Wednesday.
The win was marred by injuries to two other New York players.
Yankees center fielder Harrison Bader, who returned from the disabled list a day earlier, left the game after a ninth-inning collision with Isiah Kiner-Falefa, and Oswald Peraza limped off with an ankle injury as a pop up runner.
"I think Harrison will be good," manager Aaron Boone said.
The Yankees overcame an early 2-0 deficit when Calhoun and Jake Bourse both scored in Shane Bieber's fifth.
The score was tied at two in the top of the ninth, and Ron Marinaccio had retired five in a row when Boone came to the mound and called for Clay Holmes to cheer on the Yankees manager.
Miles Straw's liner dropped into a two-run double by Kiner-Falefa, who played left field for the first time since 2015 in the minors. Pinch-hitter Oscar Gonzalez hit a single, 240 feet from the plate, that fell between Kinner-Falefa, Bader and shortstop Anthony Wolfe. Kiner-Falefa collided with Bader on the play.
Anthony Rizzo pushed Emmanuel Glass closer to tenth. Peraza ran to second for Rizzo, who injured his ankle, and was replaced by Aaron Hicks, who scored on Calhoun's single.
Albert Abreu (1-0) hit Josh Naylor on a groundout to end the game in the top of the 10th with a double play.
For the Guardians, Venezuelan Andres Gimenez scored a run in a 4-1 win. Dominicans Jose Ramirez went 4-1, Amed Rosario went 5-1 and Oscar Gonzalez went 1-1 with RBI.
For the Yankees, Venezuelan Osvaldo Cabrera singled to make it 1-0.