They attacked five teenagers with a machete in broad daylight in a park in Havana to rob them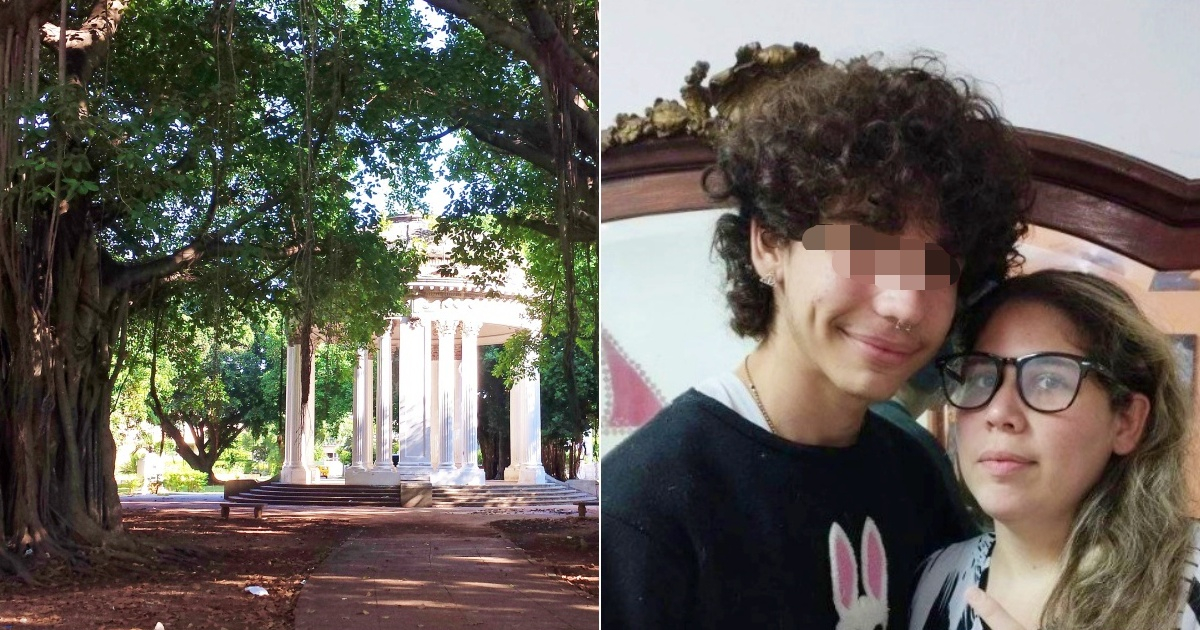 Five Cuban teenagers are students at Aristides Vieira High School in the municipality of Havana shoreThey were attacked on Tuesday afternoon by a machete-wielding couple who robbed them of their mobile phones and other belongings.
He was YouTube user Cuban Lorena ManiaThe sister of one of the victims, who went public with the case, after identifying her brother Pavel as one of those who had been assaulted.
The 16-year-old teenager himself reported that he and his friends sat for a while in what was known as… Executioner's Garden, on the fifth. Avenue and 26th Street, and when they got up to leave, a couple suddenly appeared to frighten them.
The man pulled out a machete and threatened them while the woman put away the phones.
He explains that when they left, he picked up a stone from the ground and chased them, but when he turned into the street they were no longer there, which made him think that someone was waiting for them in the car.
Even though the theft was reported to the police… The victims have not yet been able to form a verbal profile of the attackers so they can find them.
Pavel says that they spent many hours this Wednesday at the police station but were not able to take the photo because they explained that there were only two experts and that they were on a case on the street.
"They were going to kill them with machetes. Cuba is no longer safe. Cuba is dangerous. This country is dangerous. I have already told everyone to be vigilant here in Cuba. There is a lot of hunger and a lot of want and need." People are desperately trying to find money "Because there is no food, there is no money, there is nothing," Lorena Mania warned in another video broadcast on her social networks.
This issue is part of a growing wave of insecurity among citizens that has plagued Cuban society for several months.
In recent days it has been the news Two people accused of stealing 15,000 pounds were arrested In a warehouse in the early hours of October 15 in the Lutgardita neighborhood of the Boyeros municipality in Havana, after intimidating the guard with a knife.
In another recent robbery, a young woman was arrested in Baguanos, Holguin, after being arrested He is accused of entering the house through the window and stealing TV, induction hob, toaster and coffee maker.