Ecuadorean Attorney General's Office Requests House Arrest for Ex-President Lenín Moreno | international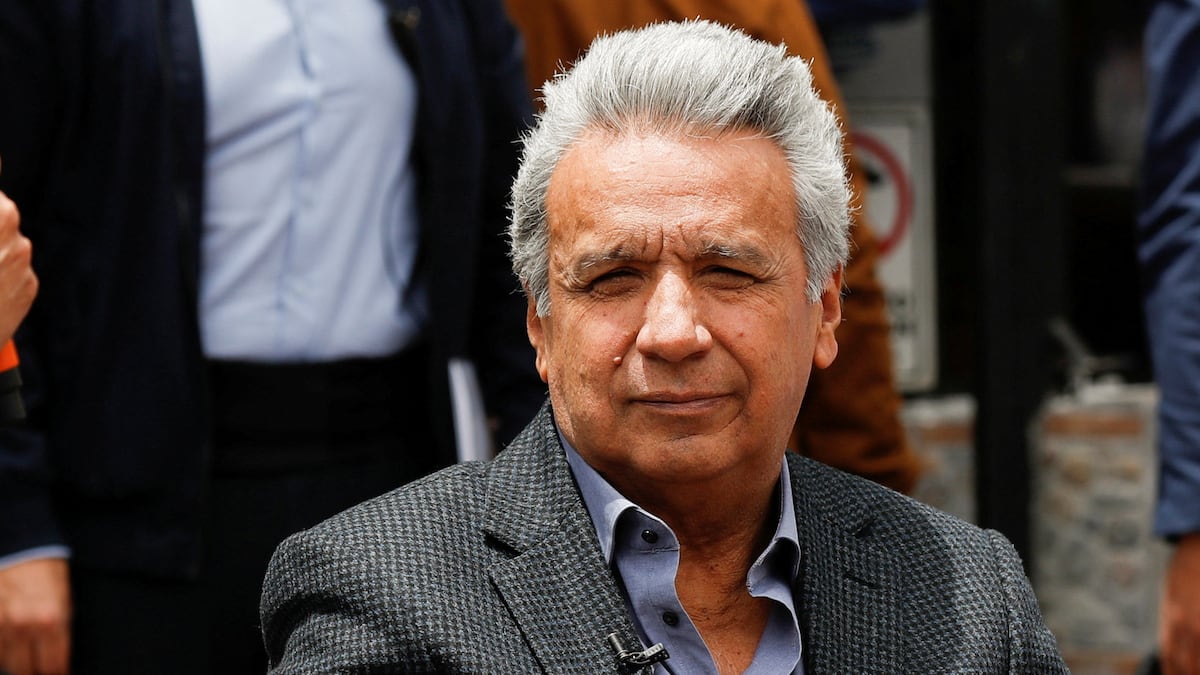 On Friday, Prosecutor Diana Salazar requested the preventive detention of the former President of Ecuador, Lenín Moreno, six of his relatives and 30 other people for their alleged participation in the crime of bribery. According to Salazar, Moreno and his family circle, which included his wife, daughter, two brothers and their sister-in-law, had taken $660,000 in bribes from the Chinese construction company Sinhodro, which was contracted to build the Coca Codo Sinclair. Hydroelectric power plant.
At his charge-drafting hearing, this Friday in Quito, after being suspended twice, the public prosecutor requested the preventive detention of 37 involved, 14 of whom must comply in their homes because they are over 65 years of age, including former president Lenín Moreno. In addition, he requested the freezing of bank accounts at the national level, and provided international criminal assistance to Switzerland, Spain, Panama, China, Paraguay, the United States, and Belize to retain accounts held by the defendants in those countries.
The prosecutor's office hypothesis is that the illegal actions would have occurred between 2009 and 2018 when Moreno served as vice president in the government of Rafael Correa. The alleged bribery offense is valued at $76 million, equivalent to 4% of the initial value contracted for work of $1,979 million, though the state ultimately paid $2,245 million for the dam. Salazar explained that $76 million moved through the national and international financial system between 2009 and 2018, in what he described as the largest corruption case pursued in this country.
Lenin Moreno has been in Paraguay since his term ended in 2021, after he was nominated as a commissioner for the Organization of American States (OAS) on disability issues.
Follow all international information on Facebook And Twitteror in Weekly newsletter.
Join EL PAÍS to follow all the news and read without limits.
Participate