Francisco Alvarez was excited to get back on the field with the Mets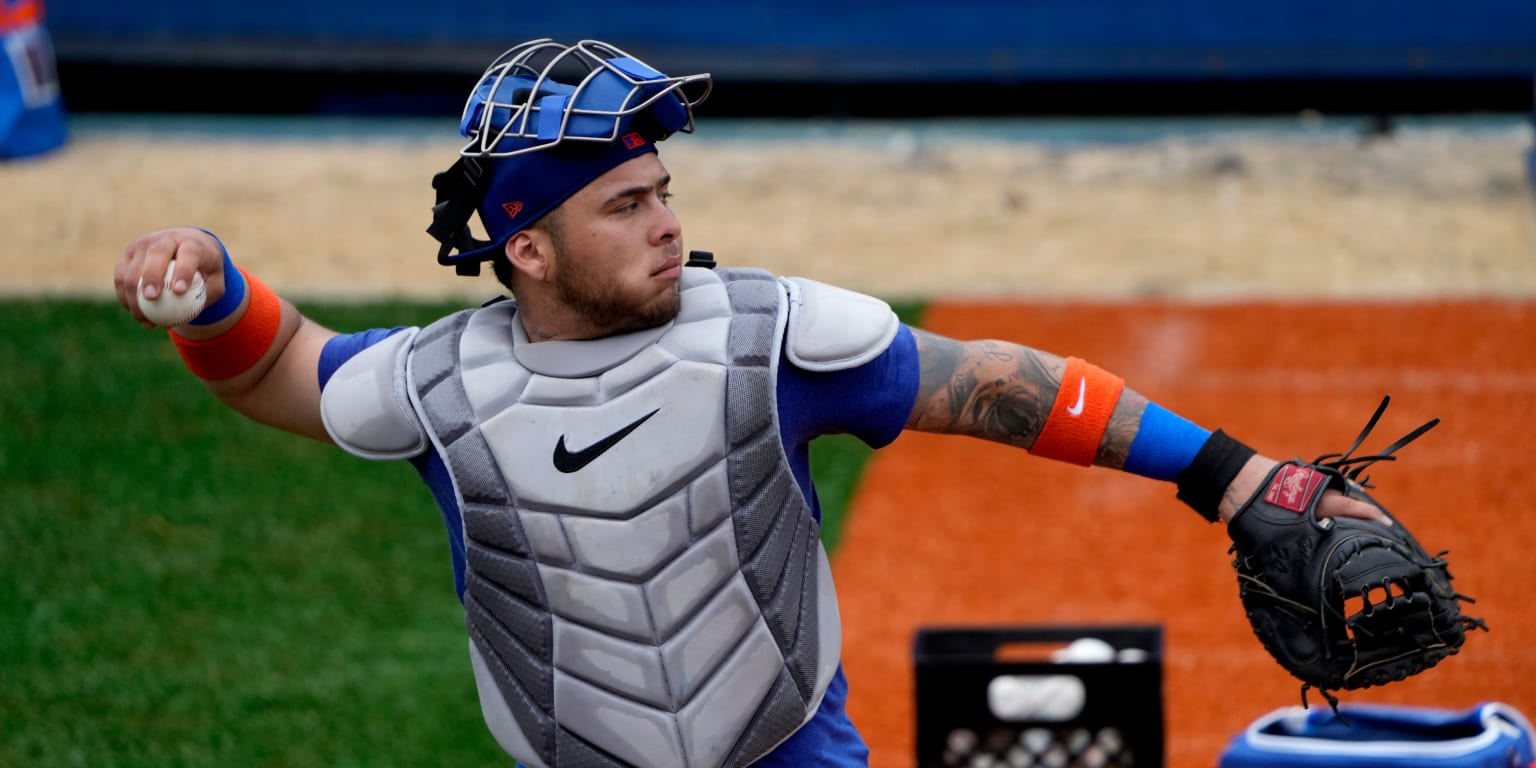 port st. LUCY, FL – On Friday, for the first time in six months, Francisco Alvarez donned his catch gear and sat behind home plate.
Alvarez has not participated in an official match since last September, after completing his rehabilitation from a sprained right ankle. Before making his major league debut later that month, the Mets' Most Valuable Player, According to MLB Pipelinehe found himself serving certain hitting duties.
After the season, Álvarez underwent ankle surgery, which caused the club to limit his activity to these training sessions. Given that he had been training for several weeks in the backyards of the club's compound, the Venezuelan did not hide his excitement to be able to return as a receiver in a real match.
"When I was in the penalty area, I couldn't focus on hitting because I was so excited to be there."
Alvarez added that he enjoys the control he has over the game when he picks it up. Over the last three innings of his team's 11-6 loss to the Nationals, the youngster did his best to show it.
"they [entusiasmo] "It has no limits," said New York director Buck Showalter.
Mets officials said the most important aspect of growth for Alvarez was "preparing" pitches as a catcher. With this, the Venezuelan acknowledges that he is following the work of veterans such as his compatriot Omar Narváez and Puerto Rican Tomas Nido, who are two of the best players in that department.
With Narváez leaving for the World Baseball Classic on Monday, Alvarez will be given more opportunities.
"There are many stages to being a good receiver," Showalter said. "He has improved a lot. The first part is recognizing how important he is."