Pinar del Rio showing "creative resistance" in volunteering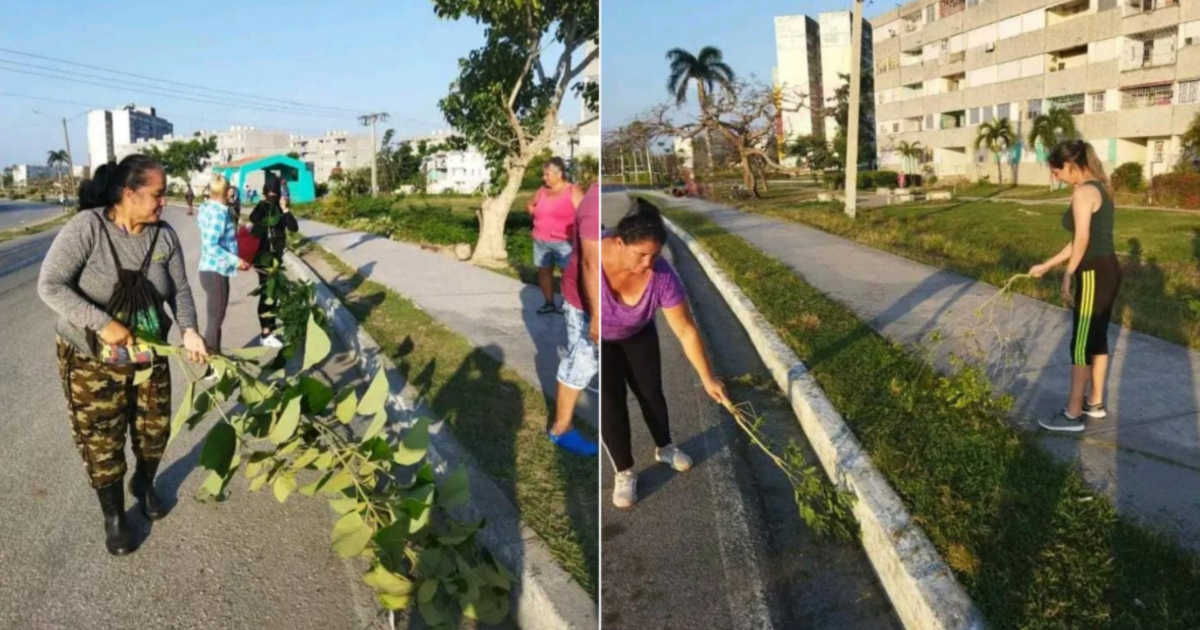 residing in Pine River They have shown an understanding of the concept "Creative Resistance" Governor Miguel Diaz-Canel promoted it by replacing brooms with trees on Sundays.
"Resist with creativity," was certainly the motto of the volunteer work that took place in the Hermanus Cruz People's Assembly where, in the absence of a broom, they swept the streets with tree branches, according to a Facebook post originally published by TelePinar.
"In Pinar del Río, they came to the conclusion that sweeping does not need a broom (…) with the participation of the Municipal Sports Directorate and the Hermanos Cruz and Guamá Sports Combines, without any shelter they offered" The user who went by the name Edmundo Dantes Jr. quipped: "Yes to the revolution that took them away."
The Cuban regime could not be more proud of those citizens who have used the tools that nature itself puts at their disposal.
In the included photos, a group of women can be seen "cleaning" the sidewalks and their edges with twigs which, when the rubbish was removed, would likely leave a trail of loose leaves everywhere.
Commentators on the two publications did not miss the opportunity to leave their opinion, especially since they are residents of that region located in the far west of Cuba, which has always been the subject of ridicule.
Someone said, "If they sweep brooms, they won't be from Pinar del Rio."
Another person said, "I don't know if they secretly cheat the system. Usually the best photos are used in the post. If these are the good photos to show the world, I don't know what the real situation is," another person said on the call center page. .
The comments – mostly sarcastic – agreed that it was a shame to do the cleaning business without materials for it.
Thanks to those inventions from Pinar del Rio [la ciudad] A Cuban woman replied.
Such an initiative would fall under the Creative Resistance, which promoted ideas like that Fertilizing plants with urine As an alternative to chemical fertilizers as part of the "Geniuses" series.