Statement from the Consulate General of Spain in Cuba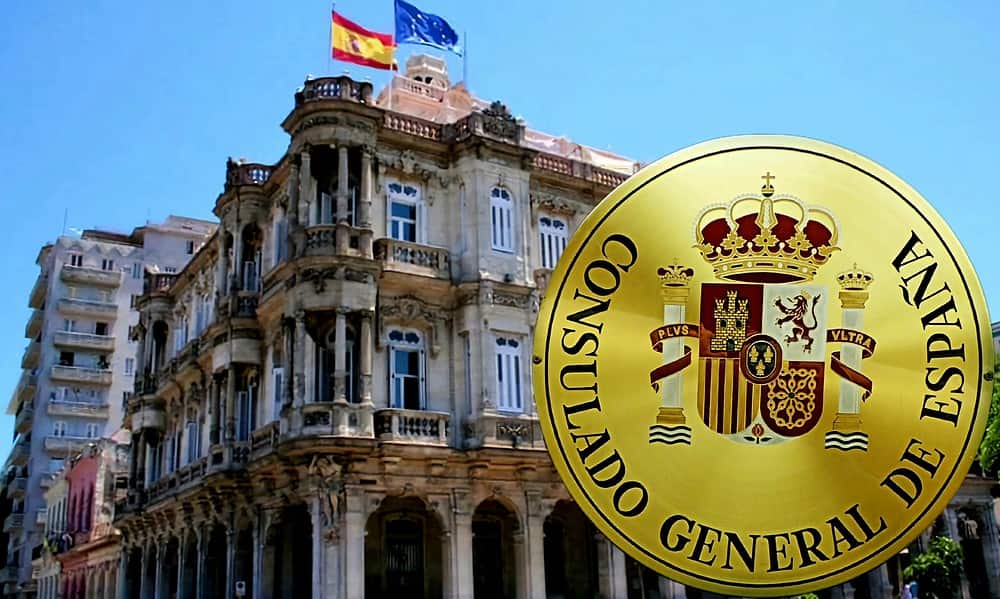 The Consulate General of Spain in Cuba today announced the successful resolution of communication problems affecting consular services at its headquarters in Lonja del Comercio.
This news comes after days of uncertainty for thousands of Cuban citizens who have files linked to the Democratic Memory Law.
Let us remember that on October 5, the Consulate General of Spain in Cuba issued a statement via its Twitter account, reporting the temporary transfer of some consular services due to technical difficulties at its usual headquarters, Lonja del Comercio de la Havana. Among the services affected was the processing of passports that were referred to the Velasco Palace headquarters.
This situation raised concern among thousands of Cuban citizens seeking Spanish citizenship through the Democratic Memory Law and who were awaiting appointments and instructions to obtain their Spanish passport. However, the Spanish Consulate in Havana has promised to continue granting appointments, without this change slowing down operations further.
With today's announcement, confirming that the IT issues have been resolved, many applicants are wondering whether credential assignment will resume as well, as previously promised.
❗️ Connectivity issues resolved 🖥️ at Lonja del Comercio headquarters 🏢

Tomorrow 11/10 🗓️ We will resume serving the immigration public 📕 in Lunga del Comercio pic.twitter.com/SBoHVDBkY3

– ConsEspLaHabana (@ConsEspLaHabana) October 10, 2023
Many users on social media expressed their concerns in this regard, requested information about the accreditation delivery process, and noted that inaccurate information had been issued:
"When are they scheduled to resume issuing credentials because they issued false information that they were going to resume last week? They should analyze what they post if they do not adhere to it.
While another asked about the consular authorities: "When will the process of handing over credentials begin?" Please, all LMD-preferred descendants should be made aware of the discontinued certification process."
But the consulate did not clarify anything regarding the credentials in its statement today. At the moment, it is only known that on October 11, the passport service will be resumed to the public at Lonja del Comercio, which represents a positive step towards resolving the situation and providing an efficient service to all parties involved.