Max Scherzer and John Gray were added to the Texas roster for the ALCS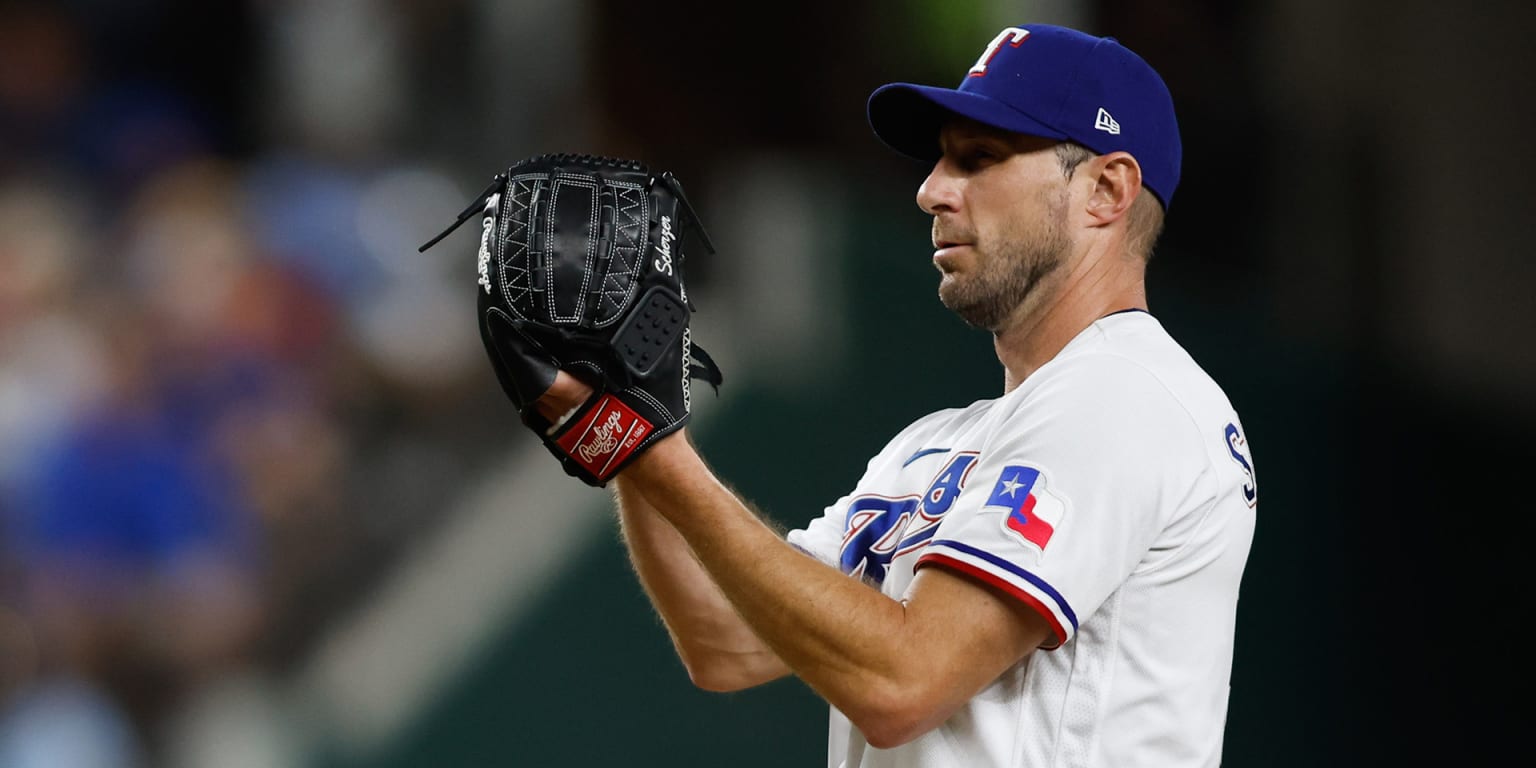 Rangers ace Max Scherzer, sidelined since Sept. 13 with right shoulder strain, was added to the American League Championship Series roster ahead of Sunday's game against the Astros.
Scherzer posted a 3.20 ERA in eight starts after joining the Rangers at the deadline. Jordan Montgomery and Nathan Ewaldi are already slated to start the first two games of the ALCS, so Scherzer could make his postseason debut in Game 3.
Sep. John Gray, who has been sidelined since the 28th with a right forearm strain, was also added to the ALCS roster. The right-hander took live batting practice after Rangers practice at Minute Maid Park on Saturday.
Gray had an up-and-down season, finishing with a 4.12 ERA and ranking second among the Texas pitching staff in innings pitched (157.1) and strikeouts (142) while injured.
Manager Bruce Bochy said after the American League Division Series that Gray was unlikely to start a game, but that he could be used out of the bullpen.
With Scherzer and Gray on the roster, Brock Burke and Matt Bush are off the roster. Right-handed reliever Jonathan Hernandez is out with a right side strain.
Below is the Rangers' 26-man roster for the ALCS:
Cody Bradford, LZ
Aroldis Chapman, LZ
Dan Dunning, RHP
Nathan Ewaldi, RHP
John Gray, RHP
Andrew Heaney, LZ
Jose LeClerc, RHP
Jordan Montgomery, LHP
Martin Perez, LZ
Josh Sporz, RHP
Max Scherzer, RHP
Will Smith, LH
Chris Stratton, RHP
Evan Carter
Adolis Garcia, OF
Mitch Carver, c.
Robbie Grossman, OF
Austin Hedges
Joanna Heim, c
Travis Jankowski, OF
Josh Jung, 3 b
Nathaniel Lowe 1B
Corey Seager, SS
Marcus Siemian, 2B
Josh Smith, INF
Leodi Taveras, OF